Good branding makes your business stand out from the rest.
A good brand is seen and recognised by customers, allowing you to build a relationship of trust with your target market. And with trust comes loyalty!
Consistent Branding
The key to good branding is consistency. Your website, logo and marketing materials, including bespoke packaging such as branded paper bags, should visibly reflect your brand character. The same is true for your shop, whether this is an online store or bricks and mortar.
So what is the best way to achieve consistency across your brand?
Brand Logo
Design a great logo for your brand and you are half way to creating a visual link with your target market. Research suggests the human brain processes images 60,000 times faster than text, and that we are much more likely to remember what we see than what we hear or read.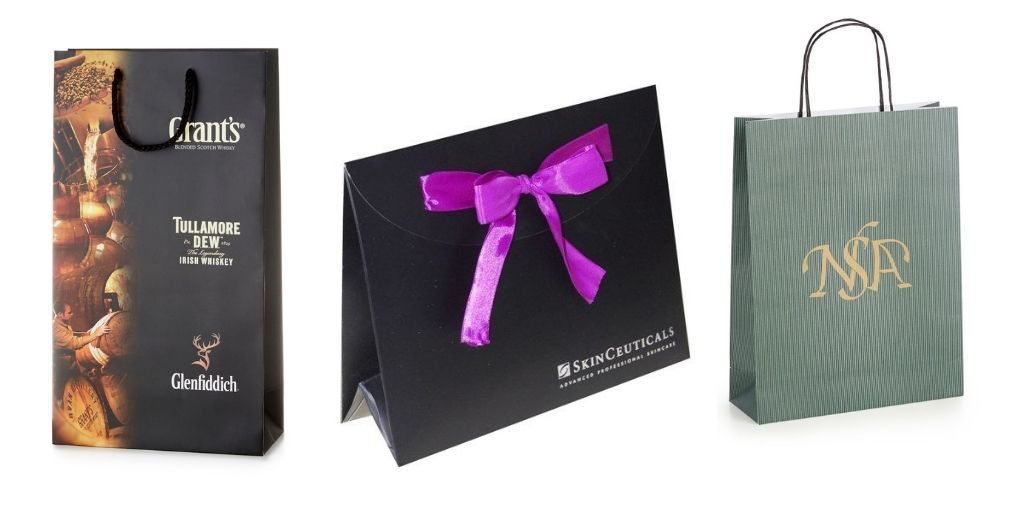 So your logo is a powerful visual stimulus. Use it on your website and all communications with customers, but also make sure it is on every piece of product you sell. The simplest way is to use printed packaging. Feature your logo on branded paper bags, tissue and ribbons and your brand will bask for longer in your customer's post-purchase delight.
Brand Colours
Brand and colour are inextricably linked. The look and feel of your website and marketing materials will be heavily influenced by your colour choices. Colour helps position your product in the mind of the user, and consistent use of your chosen colours reinforces your brand.
Be aware that printed paper bags and other marketing materials may reproduce colours differently than they appear on a screen. So in selecting your brand colours you should always:
Research what may work well in both digital and print media.
Check the best colour matches in every colour system, especially CMYK and Pantone, and
Ask for a proof to approve before printing goes ahead to ensure best results.
Brand Placement
A strong brand personality is not enough alone: it's how you use it that works the magic.
Traditionally brands have placed advertisements in printed media and TV, as well as using marketing materials such as bespoke packaging. But now digital media has opened a cheaper, faster way to connect with your audience.
We love to consume and share pictures and videos. So why not use your traditional marketing materials to join the social media storm? A carefully curated Instagram account using your brand colours and logo to provide a consistent image will build trust amongst followers for little cost.
Invest in some printed luxury paper bags, for example, and you can then style these in photos to be shared on Instagram, invite customers to upload photos of them using your bags, share Tweets about their purchase and even upload unwrapping videos to YouTube. Just by providing branded packaging alongside your product, you have opened the door to social sharing.
3 Top Tips
So there you have it. Our 3 Top Tips for brilliant branding: just make clever and consistent use of your Logo, Brand Colours and Brand Placement.
If you'd like any help with designing branded packaging materials, including our printed paper bags, printed ribbons and printed tissue papers, please get in touch.
And if you'd like to upload any pictures of your Luxury Paper Bags products to social media, please tag us and let us know!