8 Essential paper bag design trends for 2023
Here are our top 8 predicted 2023 paper bag trends and tips that we feel will be big this year…
Our customers include cutting edge design and marketing agencies, top clothing and beauty brands, as well as stylish boutique shop or ecommerce owners, so we know a thing or two about luxury paper bag design trends!
Sustainability, recyclability, and responsible packaging continue to be big factors for luxury paper bag design options, so many of the trends below reflect this.
Printing ECO credentials on the bag

A growing trend is to promote your bag's environmental credentials to end users by printing the details on the bag itself. Tip: you can include details such as: how the paper has been sourced from sustainable forests (FSC-certified); how much recycled content the material includes or whether the bag is fully recyclable.

Research from Deloitte found that in the last year, 34% of consumers stopped purchasing from certain brands because of sustainability concerns. So it's vital for businesses to maximise the sustainability of packaging as part of the customer journey. Including printed information about the bag's eco credential can influence customers' repeat purchase decisions.

Die-cut handles

As inflation and the cost of living crisis are having an impact on customer spending, many retailers in the current economic environment are looking at ways to provide cost-effective options whilst improving their profitability.

A growing cost-effective option for luxury paper bags is to include die cut handles, without the need for additional materials, such as ribbon or rope. This is an excellent cost saving and 'greener' option versus other types of handles that might be more difficult to recycle.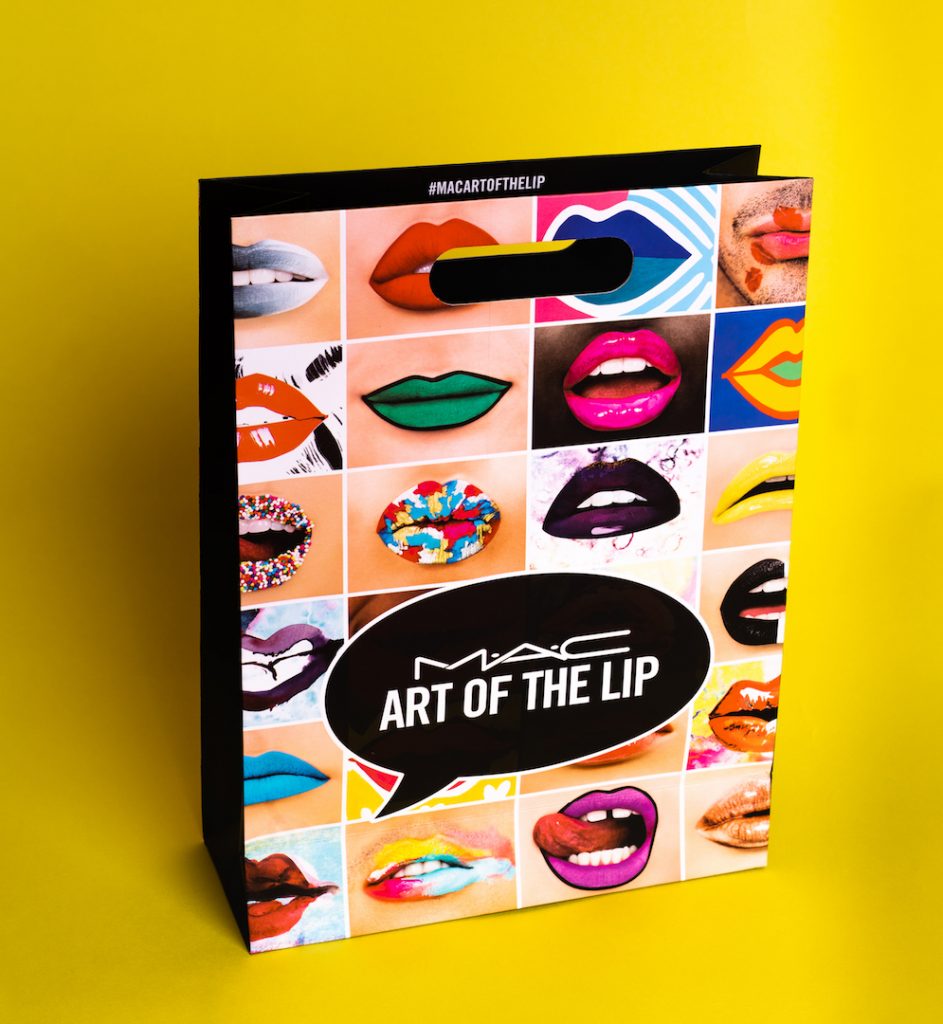 Switch from coated to uncoated stock

Sometimes coated or laminated paper bags are the right choice for brands, especially when their designs need an extra 'pop' of colour, or if additional durability is needed. However, for bags with simpler designs or practical requirements, bags created with uncoated stock or kraft paper are a greener choice as they are more recyclable (they don't contain an added lamination film layer).

Include Higher Recycled Content

Did you know that not only can bags be recycled, they can also be made from recycled material using post-consumer waste (PCW)? There are a growing number of great quality recycled papers available now. For example, we can offer recycled papers with between 20-100% PCW content.

Use of more Kraft paper bags

Luxury printed kraft paper bags are very on-trend and continue to grow in popularity. They are made from paper from fully sustainable sources, are light on the pocket, durable as well as being reusable and recyclable. Not to mention that they also look fantastic! (Read more about our prestige kraft paper bags here)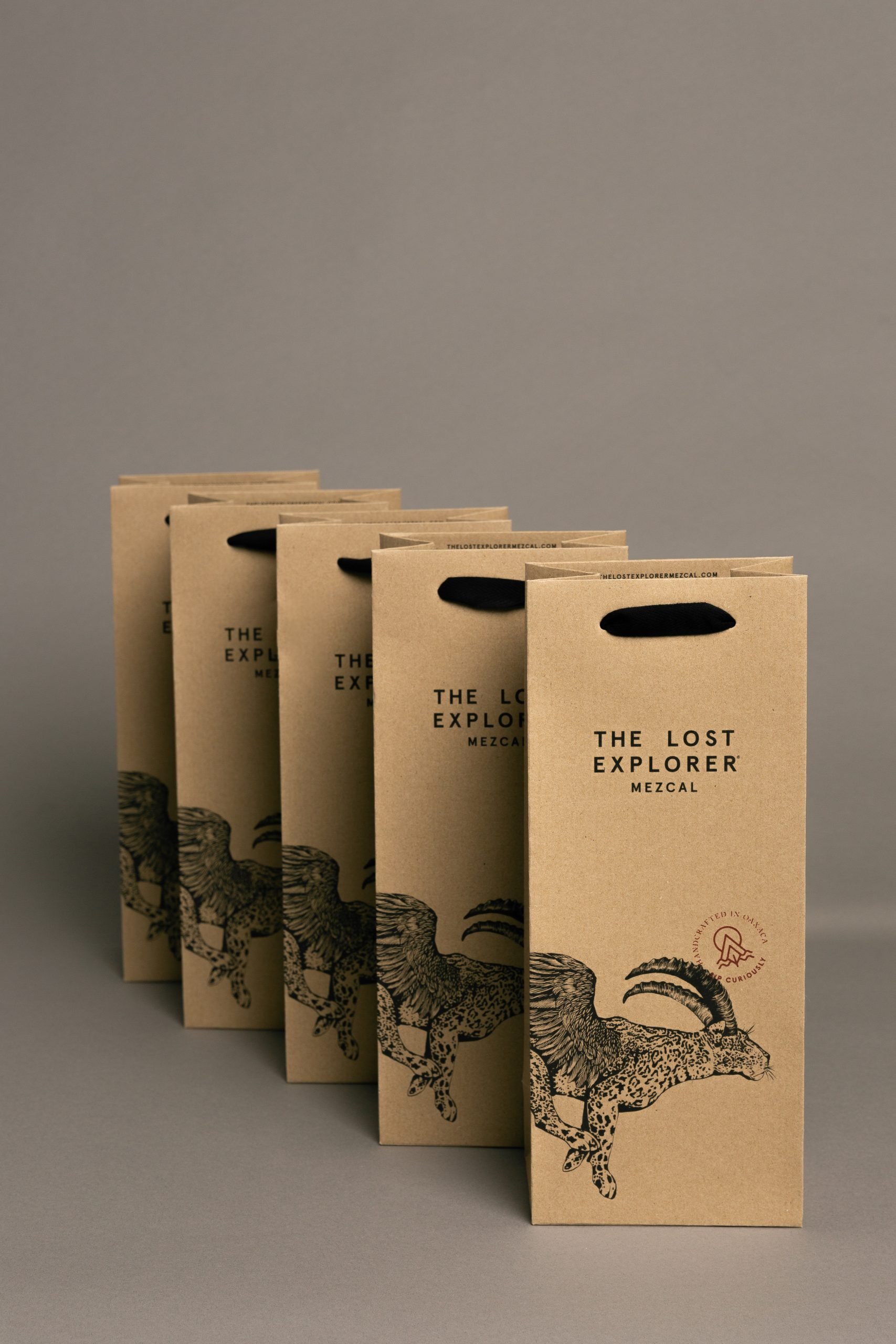 Increased sustainable paper options

Paper manufacturers take their environmental responsibility very seriously and are always striving to create new products using more and more eco-friendly processes. These include zero emission papers produced with green energy, recycled fibres/ industrial waste, using more efficient water resource management, and protecting forests by using FSC certified paper. There are also papers that are biodegradable, carbon black free, elemental chlorine free, acid free and lots more.

Many of the papers that we are able to manufacture bags from contain industrial waste such as textile or agro-industrial waste and alternative fibre sources such as bamboo, seaweed or cotton.

One colour design

As full-colour printing requires coated paper and lamination, one colour designs are increasing in popularity. Not only is it more cost-effective and more sustainable, it can also be extremely striking, too. Tips: one colour print on kraft paper bags looks super-stylish.

Clever designs to make bags more cost-effective
There are lots of ways of creating a premium look paper bag, whilst being eco-friendly and cost-effective. When filling out our quote form, ask us for advice on your particular bag and we can provide some suggestions for you.


So, there are many emerging 2023 design trends to make your paper bags stand out. Too many options to choose from? Don't worry! As dedicated luxury paper bag specialists, we can advise you on every aspect of your paper bag design.
Please do get in touch if you would like more information for your luxury paper bags.
Or simply fill out our quote form.
Thank you for reading our blog,
The Luxury Paper Bags Team
Never miss another Luxury Paper Bags article!
Did you find this article useful?
Click below to receive our newest packaging articles, straight to your inbox…