Printed Luxury Rigid Gift Boxes
Luxury gift boxes are a completely unique and exceptionally prestige category of printed packaging. Our luxury packaging boxes are designed not only to protect the product from damage, but also to arouse interest and entice potential customers to your brand. They carry a high-class, show-stopping appeal that add an extravagant finish to your products.
---
Our Range of Luxury Gift Boxes
We produce and custom design traditional two piece rigid gift boxes with base and lid, two piece shoulder rigid gift boxes, and rigid boxes with magnetic closing lids. These boxes can be customised with coated paper or overprinted with a range of luxury finishes such as matt, gloss or soft touch lamination. Our gift boxes can be printed in any Pantone colour or full colour CMYK print on both the inside and outside. Alternatively, we can finish our printed luxury boxes with uncoated or textured papers. For a gorgeous final touch choose a foil blocked logo, spot UV varnish or debossing, making your design stand out from the crowd.
All our boxes are custom made to required sizes, finished by hand to high standards and shipped fully assembled. We can also customise insert material to protect your product inside the box before it reaches your customers. To incorporate an extra hint of luxury to your gift boxes, we can provide custom printed tissue paper or printed ribbon.
---
Two Piece Rigid Box With Lid
Each box is a two piece set with base and lid. This is the most popular and cost effective of the rigid gift box style. Lids can be of full depth or partial depth.

---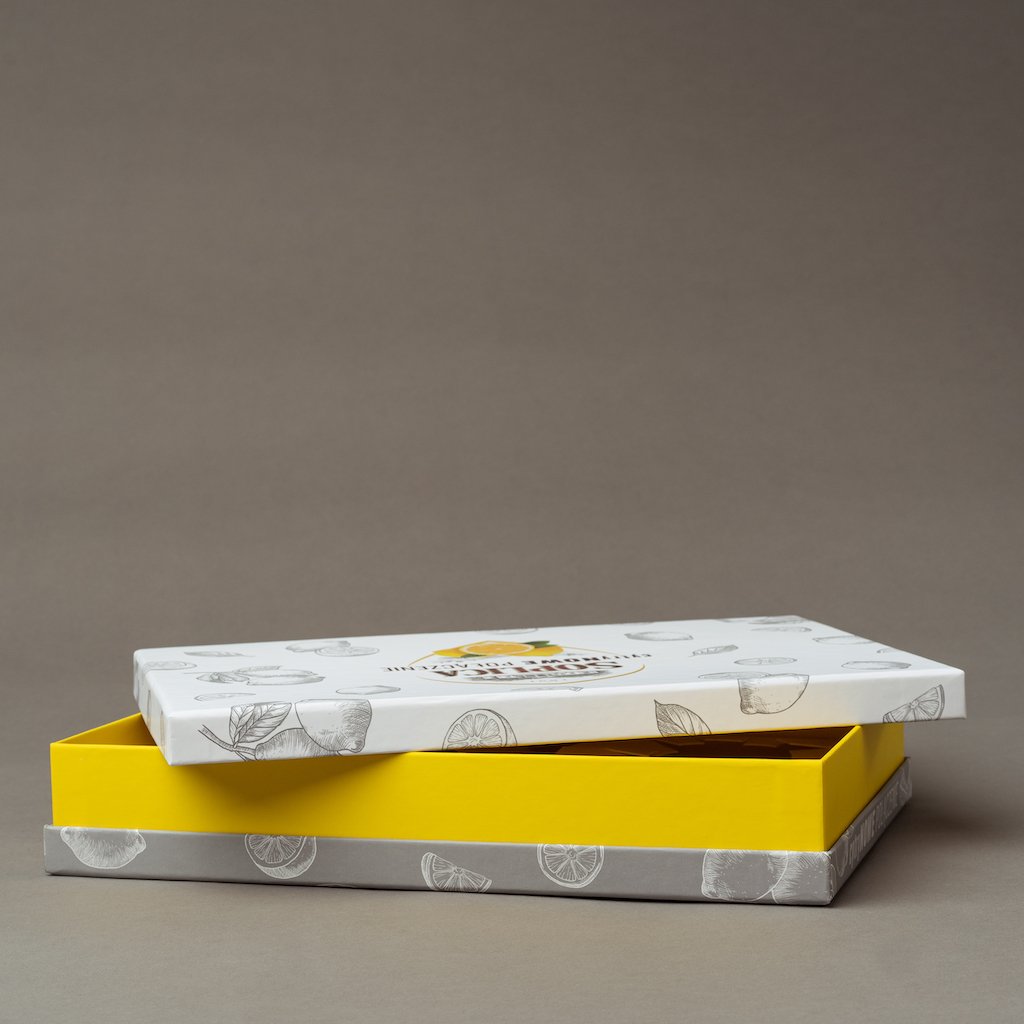 Two Piece Rigid Shoulder Gift Box
Shoulder paper boxes provide increased protection and durability for your products, whilst adding a touch of class to your packaging. These luxury gift boxes have an internal insert or 'shoulder' which fits inside the outer base. They can be constructed with either a hidden or exposed shoulder.
Exposed shoulder rigid gift boxes – This is where the lid and the base are of equal length and width. The shoulder is made higher than the height of the lid, thus leaving an 'exposed' view of the shoulder. The colour of the shoulder is often in contrast to the external colour of the base and lid, which leaves a band of colour around the edge of the box between the lid and the base.
Non-exposed shoulder rigid gift boxes – This is where the lid and the base are of equal length and width. When the box is closed, the lid and base fit together seamlessly. This means that the shoulder is not visible until the gift box is opened.
---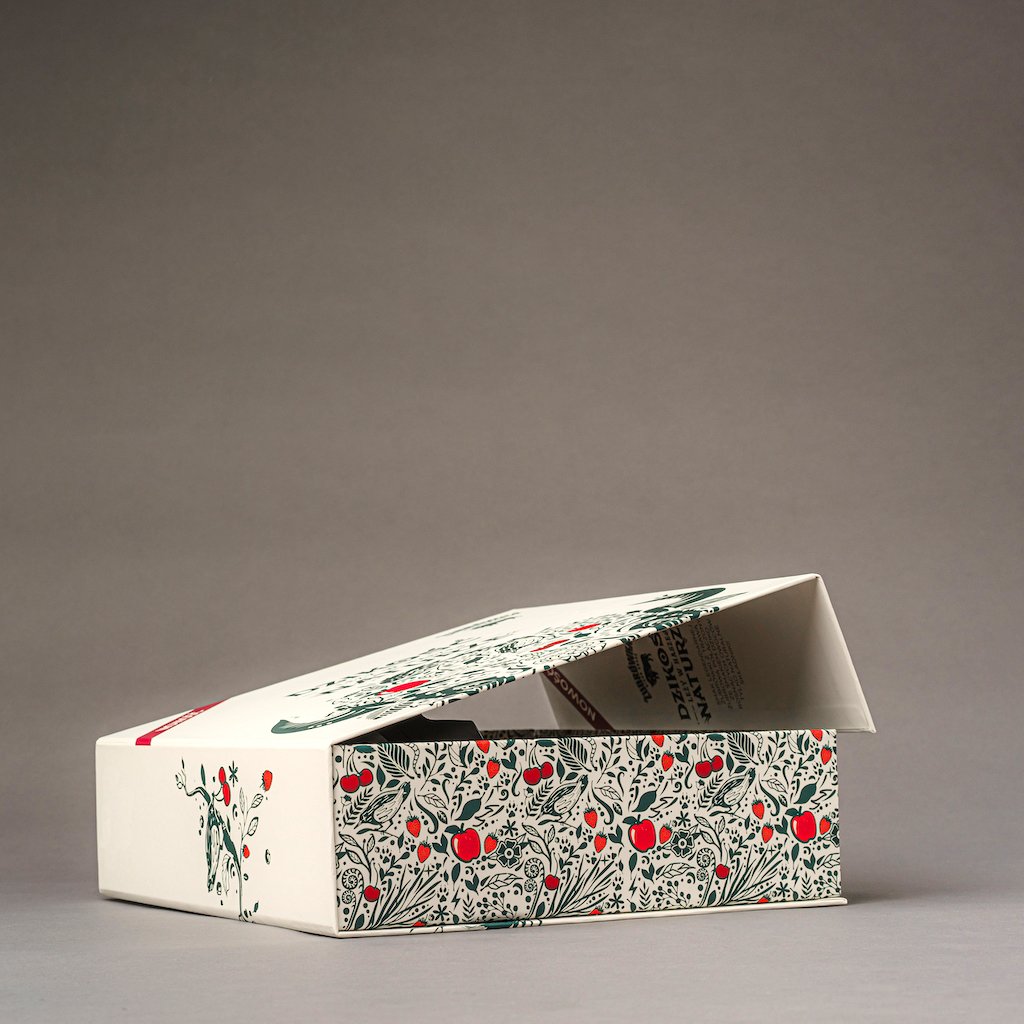 Luxury Rigid Gift Box with Magnetic Closing Lid
Our rigid magnetic gift boxes feature a flip top lid for easy opening and closing. Our boxes have hidden magnets in the flap and front of the box for easy opening. These high quality boxes are strong, sturdy and delivered fully assembled.
---
Specification:
Paper:
Structure: 2mm Board (1200 gsm)
Covers:

150 gsm C1S coated white art paper
100-120 gsm coloured or textured art papers
Finish: Gloss lamination, matt lamination, soft touch lamination, hot foil stamping, spot UV varnish, debossing and embossing.
Sizes: All boxes are custom made to the required size.
Print: Highest quality single colour or full colour litho print, screen printing, Pantone matched or CMYK.
Optional Features: Printed sleeves, ribbon bow closure
Insert: Foam or card paper inserts, which can be custom designed to fit perfectly your product inside the box.
Lead time: Our standard lead time is 3-4 weeks.
Minimum order: 100 boxes.
---
---
Custom luxury gift box packaging will contribute to building a positive brand image and marketing success. Our boxes are expertly designed down to the smallest of details, are durable and match the high quality of your products. Luxury gift box design must reflect the company spirit and harmonise with the company branding identity. It should emphasise the most important features of the product and encourage interest in it.
---
For more information about our range of wholesale luxury rigid gift boxes, contact our expert team for more details or request a quote.
Give us a call on 0333 335 0465 or email info@luxurypaperbags.net.
---